Ensuring climate resilience in an ever-changing environment
Climate resilience is the ability of a system to anticipate, accommodate and recover from the effects of a hazardous climatic event whilst preserving basic structures and functions, report Bram Miller, Technical Director, Nick Howard, Principal Consultant and Julia Thompson, Consultant, Ramboll Group
It combines the mitigation of, and adaptation to, climate change to prepare for a successful and sustainable future. For pharmaceutical and chemical companies, being climate resilient will require proactive planning and forward thinking to prepare for and overcome the challenges that climate change will present during the next 15–30 years to secure chemical and medical supplies in a changing world.
A recent report by the Intergovernmental Panel on Climate Change (IPCC) warns of the imminent risk of increases in drought, floods and extreme heat with increasing global temperatures of 1.5 °C.1
These changes are very likely to present direct and indirect impacts on the global chemical and pharmaceutical industries. In fact, climate change has been cited as "the biggest global health threat in the 21st century."2
As an industry, pharmaceutical companies often feature highly in sustainability rankings, showing an acknowledgement of the issue and willingness to make a difference. At the heart of pharmaceutical and chemical production is a supply of raw plant materials.
Changes in growing conditions, a reduction in pollinators and increased pressures on habitats are anticipated to have a significant impact on plant crop success. The successful sourcing and delivery of raw materials to manufacturing plants plays an additional role in ensuring a continued supply chain, and extreme weather events could result in the diversion and disruption of key transport links that are vital to the continued production of pharmaceuticals.
Examples of such issues are already occurring; during the heatwave summer of 2018, deliveries along the River Rhine were disrupted because of low water levels. These issues may become commonplace in the near future if not addressed and adaptively managed.
The repercussions of a lack of preparation and disruption to chemicals and drug production would undoubtedly be damaging to company reputations and have wider impacts on the effectiveness of healthcare provision. For example, increases in medicine demand following a storm event may open up cracks in the production chain if these are not resilient.
Direct impacts to manufacturing plants themselves should also be forecasted and incorporated into risk assessments and logistical planning; significant storm and flood events, high temperatures and natural disasters, when relevant, will need to be included as likely risks within the assessment of all lifecycle stages of pharmaceutical manufacture given current climate projections. This has particular implications for the storage and treatment of effluent produced at manufacturing sites, including drainage systems in the area.
Indirect impacts
The uncertainty of climate change presents an additional element of risk for pharmaceutical and chemical companies. The indirect and interdependent impacts are often more difficult to predict and, consequently, difficult to prepare for.
The way climate change will impact public health, such as the introduction of new diseases, particularly those that are water- and food-borne, or increasing demand for refrigerants, are opportunities for companies to expand, develop and tailor their services and products to meet and surpass changing demand.
A lack of preparation for, and acknowledgement of, the challenges that climate change will bring is arguably a missed opportunity to adapt and evolve.
The ability to forecast and prepare for these changing demands while maintaining production is crucial for a business' market value and ensuring stakeholder confidence. The reduction of risk through a science-based approach is one way to ensure that the company is sustainable in the medium- to long-term.
The success of a climate risk assessment approach will also improve an insurer's perspective of the pharmaceutical industry. The immediate investment of time and money into adaptive management and tailored risk assessments will secure a sustainable and successful future for the pharmaceutical industry.
Greatest risk?
Pharmaceutical companies are arguably at an elevated risk of climate change effects. The nature of the materials and processes used in day-to-day medicine production presents a high-risk activity without the added inclusion of an extreme weather event thrown into the mix.
Furthermore, chemical reactions cannot be evacuated at the touch of a button; these require a controlled shutdown protocol. With this in mind, early warning systems and forward planning become essential to the successful operation of chemical plant in the future.
Electrical systems are a key risk when assessing these emergency protocols; if electricity supply is lost during an extreme weather event and the controlled protection of a plant becomes impossible, the risk of an accident occurring increases regardless of the protocols in place. This puts human workforces and the viability of the company and future production at risk should damage occur.
So, how can chemical and pharmaceutical manufacturers protect themselves? Plant design and construction were unlikely to have included embedded design features for climate change in the past. Therefore, there are opportunities for a progressive pharmaceutical industry to adapt and demonstrate process and manufacturing excellence, ensuring the highest quality drug standards while becoming climate resilient in a changing world.
Existing buildings can be updated following a site-specific risk assessment and new manufacturing facilities can lead the way in terms of design specifications to address the challenges that climate change will present.
The resilience of supply chains must also be addressed in combination with the assessment of the sites themselves to ensure the sustainable and reliable supply of raw products. Long-term success for the pharmaceutical industry may mean a holistic investment in a climate risk assessment now to prevent losses in the future.
Ramboll offers a global network of specialists who can undertake and deliver these risk assessments, providing tailored support in key areas such as process safety and wastewater treatment design. For pharmaceuticals, drug manufacture is seen by many as meaningful work that ultimately saves lives. The successful navigation of climate change will provide an element of assurance to human health in the future.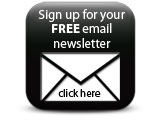 References
http://report.ipcc.ch/sr15/pdf/sr15_headline_statements.pdf.
www.thelancet.com/journals/lancet/article/PIIS0140-6736(09)60922-3/fulltext.
Companies