Formpipe awarded supplier status on the UK Government G-Cloud 8 Framework
Company is now able to deliver its X-Docs, Long Term Archive and Platina LS solutions as a Software as a Service (SaaS)
Leading provider of electronic quality management systems (EQMS) solutions, Formpipe Life Science, has been awarded its first term on the G-Cloud 8 marketplace framework by the Crown Commercial Service (CCS).
The latest announcement means that Formpipe Life Science is able to deliver its X-Docs, Long Term Archive and Platina LS solutions as a Software as a Service (SaaS) offering on the Digital Marketplace to UK public sector organisations.
The G-Cloud initiative is an online services marketplace that was launched in 2012 to enable UK public services organisations the ability to source and deploy competitively priced cloud computing solutions.
The latest version, G-Cloud 8, streamlines the tendering process, making it easier to complete procurement without going through the traditional processes.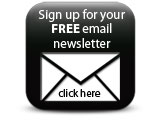 Commenting on the recent news, Formpipe Life Science's Managing Director, Keith Williams, said: 'We are delighted to have been awarded a place on the G-Cloud 8 marketplace framework for the first time. It is fantastic to have been recognised for helping life dcience organisations to stay compliant with the support from our products and services, and we look forward to being able to extend this service into the public sector through the G-Cloud 8 framework.'
Link
Companies