Intelligent Fingerprinting strengthens R&D team appointing Alan Pang
Alan Pang
Intelligent Fingerprinting, the Cambridge-based company developing the world's first portable fingerprint-based drug screening system, has appointed Alan Pang as its Programme Manager for R&D as the company moves towards commercialisation.
Alan Pang joins Intelligent Fingerprinting from drug and alcohol testing provider Alere Toxicology, where he was Head of Technical Manufacturing and Assay Development.
Alan Pang brings more than 15 years' testing experience to Intelligent Fingerprinting, having been closely involved with the development and roll-out of Alere Toxicology's portfolio of oral fluid and urine screening technologies — both visual and reader based.
His appointment is part of the continued expansion of Intelligent Fingerprinting's R&D and manufacturing facilities, where he will play a key role in supporting the introduction of the company's unique fingerprint-based drug screening system later this summer.
Alan Pang said: "Throughout my career I've tracked all the key innovations in drug screening technology, and it has become clear that fingerprint-based testing — which works by analysing the sweat from a fingerprint sample — has the potential to disrupt the industry in a major way.
"The fact that the technology is portable, rapid, non-invasive and easy-to-use makes it particularly attractive across a range of important market sectors, so I was obviously keen to get involved. I am delighted to be joining Intelligent Fingerprinting, and look forward to helping establish our fingerprint-based diagnostic technology as the number one choice for use at the point-of-care."
Alan Pang began his career in the forensic toxicology and drug screening industry as a Production Scientist for Cozart in 2001. He then became an R&D Scientist with Concateno before assuming the role of Lead R&D Scientist at Alere Toxicology in 2012. Alan holds a degree in biotechnology from Oxford Brookes University.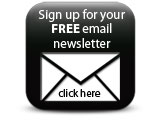 Dr Jerry Walker, CEO at Intelligent Fingerprinting, said: "Alan Pang's appointment is a pivotal addition to the Intelligent Fingerprinting R&D team as we move towards commercialisation. He brings in-depth experience of the drug screening challenges facing organisations across our target sectors, as well as a real understanding of how our portable Intelligent Fingerprinting system can play an important role in supporting both current and future drug screening requirements."
Companies