Keen Eye obtains two ISO certifications for its quality management system
These certifications mark a key-step in Keen Eye's regulatory strategy
Keen Eye, a company that designs, develops and markets innovative image analysis solutions for research and the medical sector, has announced it has obtained two ISO certifications (ISO 9001 :2008 and EN ISO 13485 :2012) for its quality management system, by the notified DEKRA organisation.
As part of its Excellency policy, Keen Eye, an image interpretation aid platform for the digital pathology market, has set up a quality management system, in order to insure that all of its software tools are client-optimised, from conception to distribution. These two ISO certifications are rewarding the quality of Keen Eye's internal processes.
We are very proud to have been ISO-certified. It proves the quality of our solution to all our users and to future clients. ISO certification also strengthens us as we are preparing to market our medical applications in Europe and the rest of the World"
says Sylvain Berlemont, CEO of Keen Eye Technologies.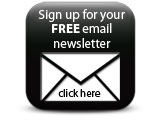 The EN ISO 13485 is one of the European instructions - 93/42/EEC for Medical Devices (MD) and 98/79/EC for the in vitro diagnostics MD - harmonised standards. Harmonised standards, although not compulsory, represent an ideal proof to meet the standards' essential needs, which is a legal prerequisite to the affixing of CE marking. Moreover, ISO 13485 is an international standard, accepted in many countries and sharing the same number of requirements as other national regulations regarding the MD manufacturing quality management system.
Companies