Krystal Biotech appoints a new Senior VP
Whitney Ijem has been chosen for the newly created position of Senior VP of Strategy and Business Development
Krystal Biotech, a fully integrated gene therapy company driven by its proprietary, engineered herpes simplex virus type 1 vector (HSV-1) platform, has appointed Whitney Ijem to the newly created position of Senior VP of Strategy and Business Development.
Ijem joins Krystal from Guggenheim Securities, where she served as Managing Director and Senior Biotechnology Analyst covering genetic medicine and rare disease companies. Ijem will join Krystal this month and will take a place on the company's leadership team.
"We are thrilled to welcome Whitney to Krystal Biotech," said Krish S. Krishnan, Chairman and CEO of Krystal Biotech. "Whitney's deep knowledge of the gene therapy space and the Company and her strong relationships with the financial community and healthcare industry make her a valuable addition to the team as we continue to advance medicines to treat rare skin and lung diseases. I look forward to working closely with Whitney in her new role."
Whitney Ijem added: "I have followed the Krystal story for years and have been encouraged by the clinical data generated so far. I believe the company's proprietary HSV-1 platform has potential to transform the lives of patients in several different disease areas and feel fortunate and excited to be joining this talented team at such an important time. I look forward to helping advance Krystal's medicines for the treatment of rare and debilitating skin diseases, while also working to shape the next phase of growth as the company leverages its platform to address additional skin disorders, diseases of the lung, and beyond."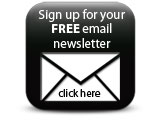 Prior to Joining Guggenheim, Ijem was a therapeutics analyst at Tourbillon Capital where she focused on companies across the therapeutics space. Prior to Tourbillon, she was an analyst in the J.P. Morgan Equity Research Healthcare group focused on biotechnology. Before joining J.P. Morgan, Ms. Ijem was a biotech analyst at Canaccord Genuity. She holds a B.S. in Biomedical Engineering from Washington University in St. Louis and a M.S. in Biomaterials Science from New York University.
Companies