Live from ACHEMA: Siemens offers greater productivity through digitalisation
Digitalisation that interlinks the planning and operating worlds is the way forward, says the company
Siemens presented its strategy for digitalisation in the process industry at the Achema 2015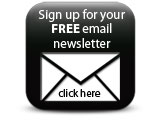 Siemens presented its latest strategy for digitalisation in process industries such as pharma at Achema this week. As the pharma industry faces ever greater competitive pressure from changing regulations, new markets and technologies, digitalisation is the central lever that will enable these challenges to be successfully met, said Siemens' Peter Herweck, CEO, Process Industries and Drives Division.
The company plans to help the industry with an integrated portfolio of hardware, software and services across the entire plant life cycle that will reduce investment and operating costs.
The underlying foundations will be integrated software products and solutions that enable digitalisation of the plant and thus a seamless exchange of data – from the plant design and engineering stage through installation, operation and modernisation to cloud-based services. It allows users to utilise a plant's virtual identical 'digital twin' to simulate and optimise its commissioning, operation and maintenance.
The company says that digitalisation reduces sources of error by lowering the number of interfaces required between different disciplines, increases quality throughout the engineering workflow, and shortens the time to market by enabling parallel work processes. In this way, tasks such as process engineering or electrotechnical planning are able to run alongside automation engineering.
Provided by the interplay of the software solution Comos and the Simatic PCS 7 process control system, for example, it enables integration, not only horizontally across the entire plant life cycle, but also vertically, from the office world (for instance ERP systems) down to the field level.
'We are interlinking the world of planning with the world of operation to enable integrated system management over the entire life cycle of an industrial plant. This makes for more efficient work sequences, and enhances productivity and quality. It entails consistent updating of plant data across the entire life cycle – as if you were creating a digital twin,' said Herweck.
Data analyses performed during the operating phase allow users to obtain feedback regarding the status of important components such as pumps, motors and converters. This information can be used as the basis for developing an optimised maintenance strategy. The result is improved plant availability and security.
Software solutions such as the XHQ operations intelligence platform are also integrated, providing software to help users make more informed decisions. XHQ achieves this by aggregating, analysing and presenting operational and business data, turning big data into smart data.
Siemens relies on industry-specific solutions to exploit the full potential of digitalisation, such as paperless manufacturing (based on Simatic IT eBR) for the pharmaceutical industry. Paperless manufacturing speeds up the design, execution, review and release of pharmaceutical production processes and electronic batch records (EBRs).
'For digitalisation to succeed, it requires robust, reliable and primarily secure communication throughout every area of a plant,' Herweck said, adding 'There is no other supplier capable of supporting companies in the process industry with automation and drive technology as well as providing a comprehensive portfolio of industrial and fieldbus communication.'
Companies