Manuscript writer first add-on aiding researchers' scientific paper drafts
sciNote LLC, the creators of sciNote, the free open source electronic lab notebook (ELN), announced the incorporation of artificial intelligence (AI) into the platform, becoming the first of its kind
sciNote LLC is the first company to incorporate AI into an ELN. The sciNote Manuscript Writer add-on will allow researchers to generate a draft of a scientific manuscript using data stored by the user on its platform and relevant references. 
The announced add-on has the ability to significantly simplify the process of preparing scientific manuscripts by using the technological advances in machine learning and AI.
Recognising the importance of timely publication of scientific findings by the global scientific community, the add-on aims to significantly reduce the time taken to prepare initial content.
By drawing upon data contained within the ELN and references that are accessible in open access journals, to provide a structured draft for the author to then edit and develop further.
Dr Klemen Zupancic, CEO of sciNote LLC said: "While the competition within the scientific community to publish articles in high-ranking journals is constantly on the rise, it is also vital that valuable research data are published and therefore accessible, at the earliest possible time."
"sciNote's ELN is already used by over 20,000 scientists to store and manage scientific data. The announcement of this new AI add-on has the potential to transform the article writing process and empower these scientists, while establishing sciNote as a leader in the industry."
sciNote LLC is now inviting scientists interested in the Manuscript Writer add-on to visit the website, create an account in sciNote and provide feedback, to optimise AI capability and overall user experience.
Zupancic said: "We encourage the global scientific community to get involved to help evaluate this cutting-edge technology and develop the software further."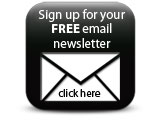 Get your free access to Manuscript Writer here
Companies