Medidata and eClinical Solutions mark 10 year anniversary
The expansion agreement adopts Medical Imaging and Workflow Solutions
Medidata announce that eClinical Solutions, an industry-leading provider of end-to-end data management services and cloud based products for clinical data optimisation, is expanding its technology partnership to further improve clinical trial processes and help life sciences researchers deliver innovative therapies to patients with the adoption of Rave Imaging.
With this new agreement, eClinical Solutions will build on the success of its 10 year relationship with Medidata by further expanding use of the Medidata Clinical Cloud and implementing Rave Imaging.
eClinical Solutions' customers will have the opportunity to leverage Rave Imaging to transform a manually intensive process into intelligent, guided workflows that align with the industry's evolving clinical development strategies.
By optimising workflows, reducing manual steps and increasing data visibility, life sciences researchers will improve efficiencies, minimise the risk and complexity of medical image management in clinical trials and facilitate accurate, timely completion of study goals.
"At eClinical Solutions, we are dedicated to delivering technologies that give our clients more control over their increasingly complex clinical data with the goal of accelerating the clinical research process," said Raj Indupuri, eClinical Solutions CEO and co-founder.
We are excited to continue building our relationship with Medidata by expanding the use of the Medidata platform."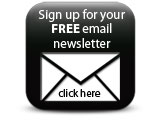 A Medidata partner since 2007, eClinical Solutions has accreditations to implement and market multiple Medidata product offerings, including Rave EDC, Rave Coder, Rave Safety Gateway, Rave Patient Cloud and Rave RTSM. In the last decade, eClinical Solutions has conducted more than 450 studies on the Medidata platform.