Merck completes acquisition of Sigma-Aldrich
The new business will be called Merck, excluding in the US and Canada, where the business will be known as MilliporeSigma
Merck has today (18 November) completed its US$17bn acquisition of Sigma-Aldrich.
The completion follows last week's approval from the European Commission, which was the final antitrust condition required to close the deal.
Merck will now have around 50,000 employees in 67 countries, working at 72 manufacturing sites worldwide. The company's combined pro forma full-year life science sales amounted to €4.6bn in 2014. As announced on 12 November in its Q3 results, Merck expects sales to reach €12.6bn to €12.8bn in 2015.
'The acquisition of Sigma-Aldrich marks the culmination of almost a decade of transformation, further affirming that Merck is a leading science and technology company,' said Karl-Ludwig Kley, CEO and Chairman of Merck. 'We're now a leading player in the $130bn global life science industry and together with our two other growth platforms Healthcare and Performance Materials, Merck is set to tackle global challenges that will fundamentally change the world in which we live.'
The acquisition of Sigma-Aldrich marks the culmination of almost a decade of transformation
Merck has made acquisitions and divestments totalling €38bn in the past decade, turning the former pharma and chemicals company into a science and technology company with three businesses in healthcare, life science and performance materials.
With the acquisition of Sigma-Aldrich, Merck will have a set of established brands such as SAFC and BioReliance, in addition to Millipore and Milli-Q, as well as a supply chain that can support the delivery of more than 300,000 products.
'This is a significant milestone in Merck's long-term strategy to invest in life science,' said Bernd Reckmann, Member of the Executive Board in charge of Merck's Life Science and Performance Materials business sectors. 'The acquisition of Millipore in 2010 was the first major step in that journey and with the completion of the Sigma-Aldrich acquisition, we will take a quantum leap toward securing our competitive position in that space.'
The new business will be called Merck all across the world, except for the US and Canada, where it will be known as MilliporeSigma.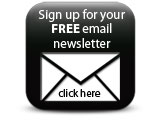 Sigma-Aldrich's SAFC Commercial business, excluding the SAFC Hitech business, will be part of Merck's Life Science business sector. The SAFC Hitech business will be integrated into Merck's Performance Materials business and will operate as part of its Integrated Circuits business unit.
Companies