Mereo BioPharma appoints Head of Pharmaceutical Development
Mereo BioPharma Group plc, a clinical stage biopharmaceutical company focused on rare diseases, has announced the appointment of Richard Francis as Head of Pharmaceutical Development, effective 1 August, 2019. Mr Francis brings to Mereo more than 35 years of experience in biopharmaceutical process development and manufacturing operations across a diverse set of product types including antibodies, recombinant DNA proteins, gene therapy constructs and at all stages of their life cycle development.
Dr Denise Scots-Knight, CEO of Mereo BioPharma commented, "Richard's extensive process development and chemistry, manufacturing, and controls (CMC) experience – including leading the CMC efforts for Ablynx's first nanobody product from early-stage clinical development through approval and commercial launch – will be instrumental to us as we continue to advance our late-stage product portfolio including setrusumab for osteogenesis imperfecta (OI), a rare bone disease with no approved therapies. With a Phase 3 registration study design agreed to by the European Medicines Agency for a pediatric OI population, Richard is a key addition to our existing leadership team as we work to set the stage for our potential commercial operations."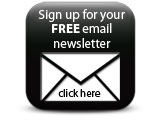 Prior to joining Mereo BioPharma, Mr Francis was the owner and senior director of Francis Biopharma Ltd., where he served as an expert CMC consultant to more than 30 biopharmaceutical clients, including Mereo. Before founding Francis Biopharma in 2010, Mr Francis held a variety of senior management roles in process development, technical support, manufacturing operations and product lifecycle programs at companies such as Celltech, Centocor, GlaxoSmithKline (GSK), Protherics and BTG.
Companies