NSF to exhibit at Making Pharmaceuticals
The exhibition and conference will be held on 30 April to 1 May 2019
NSF International will be exhibiting at the UK pharmaceutical exhibition and conference, Making Pharmaceuticals, at the Ricoh Arena in Coventry, UK. The exhibition features companies that are fundamental to every stage of the lifecycle of a pharmaceutical product and the conference covers the major topics and issues facing the pharmaceutical industry.
On 30 April to 1 May the NSF team will be welcoming visitors at stand 216 where they will be able to learn about the EDGE toolkit and pharma biotech services. These include regulatory and compliance consulting, auditing and training and an open discussion about what questions are key in an organisation, if you want to create long-term sustainable growth.
On 30 April, Pete Gough, NSF International's Executive Director of Pharma Biotech, who has 45 years' experience in the industry and for the past 15 years has been responsible for advising senior management regarding changes to pharmaceutical legislation and guidance, will present The Impact of Brexit on Pharmaceuticals session at 14:50 PM in room B. Pete's presentation will focus on the current and, as far as can be seen, the future impact of Brexit on the supply of medicinal products in both the EU and UK.
Lynne Byers, Executive Director of Pharma Biotech, will present the session Managing Active Pharmaceutical Ingredient Supply Chains on the 1 May at 14:40PMin room B. Lynne will use the recent Valsartan recalls to examine how API supply chains should be managed. The presentation will use ICH Q9 principles to examine how companies and regulators use the standard. Lynne will also show how the regulatory framework supports regulators and marketing authorisation holders to assure API supply chains.
Visitors can register at www.makingpharma.com to avoid queueing and grab a free breakfast on arrival before 10 AM.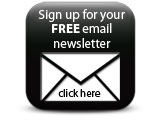 Email pharmamail@nsf.org to arrange a meeting.
Featured Companies