Needham Coding appoints new Inkjet Systems Manager
Phil Mosley
Following the implementation of several growth initiatives including the recent launch of its own brand 'N' series of continuous inkjet printers, Needham Coding — part of The Needham Group, which also comprises Needham Inks and Needham Coding Distribution — has promoted long-standing employee, Phil Mosley, to Inkjet Systems Manager.
Needham Coding – is a specialist in high performance coding and marking systems for food, pharmaceutical, cosmetics, chemical and DIY markets.
Prior to taking up his new role, Mosley spent more than 13 years as Needham Coding's Technical Sales Engineer responsible for the demonstration, installation, servicing and repair of the company's wide range of high performance industrial thermal and continuous inkjet coding systems.
Mosley has worked with inkjet technology for most of his 23 year career, including six years at Rethink where he serviced inkjet printers.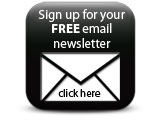 Aled Ellis, Needham Coding's Managing Director, said: "We are delighted to promote Phil to this pivotal position. As our inkjet coding expert, he will have a positive impact on the team and help ensure that customers continue to receive the high levels of service delivery they have come to expect of Needham Coding."
Companies