New web portal simplifies UK medicines manufacturing landscape
Medicine Manufacturing Industry Partnership (MMIP) tool pulls together the innovation landscape, company base and manufacturing sites for the medicines sector within the UK
The UK's Knowledge Transfer Network (KTN) has developed a new web portal for the Medicines Manufacturing Industry Partnership (MMIP) that outlines the UK's capabilities in medicines manufacturing.
The MMIP says there has been confusion about UK activity in this sector in terms of the current industry base, academic research, and support for innovation in medicines manufacturing. KTN's Medicines Manufacturing Landscape portal, found here, highlights key UK activity, linking to existing initiatives to provide an overview of the sector.
In addition, the portal can be used to promote the UK's capabilities to the UK community and internationally. It is an interactive tool that pulls together the innovation landscape, company base and manufacturing sites for the whole medicines sector within the country.
The MMIP was jointly established by the Association of the British Pharmaceutical Industry (ABPI) and the BioIndustry Association (BIA). Pharmaceutical manufacturers and organisations involved in the partnership include Actavis (Allergan plc), AstraZeneca, Eisai, Fujifilm Diosynth Biotechnologies, GlaxoSmithKline, ReNeuron, Pfizer and KTN.
The partnership brings the medicines manufacturing industry together with government, with a common goal of creating an innovation-driven environment to ensure the UK remains competitive. The MMIP Steering Group is led by Ian McCubbin, GlaxoSmithKline Senior Vice President for the North America, Japan and Global Pharma Supply Chain. The industry members of MMIP work closely with UK Government in particular BIS, the Office for Life Sciences and bodies such as Innovate UK, UKTI and the MHRA.
This new portal explains in one place what resources there are to support businesses involved in medicines manufacturing
George Freeman MP, Minister for Life Sciences, said: 'Innovation in medicines manufacturing is making this a hugely exciting and important strategic sector for UK Life Science. The UK has a world-class 'offer' for businesses built on access to leading science and the ability to tap into national resources to innovate manufacturing processes, for example through the National Biologics Manufacturing Centre, the Cell Therapy Catapult and Manufacturing Centre and the Precision Medicine Catapult.
'This new portal developed by KTN on behalf of MMIP explains in one place what resources there are to support businesses involved in medicines manufacturing, making it easier to get the information they need, find companies they might want to engage with across supply chains, and see live information on access to finance.'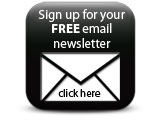 Ian McCubbin, Chair of the Medicines Manufacturing Industry Partnership, added: 'The UK has a strong and vibrant medicines manufacturing base and it is vital that we sustain and grow this by using the considerable support, infrastructure and initiatives that can accelerate innovation and growth in the UK. Our sector has called for assistance in understanding how to navigate the innovation landscape and I believe that this KTN portal provides great value to our sector in the UK and globally.'
Companies