PXi Touch offers versatile image analysis
Quick and simple set-up for perfect blots, 1D and 2D gel images
PXi Touch is available in three versions for chemiluminescence and 1D and 2D gel applications
Syngene has added the PXi Touch high resolution, multi-application image analysis systems to its portfolio.
The Cambridge, UK-based manufacturer of image analysis solutions, says the systems are for scientists who want a rapid touch screen-driven method of imaging chemiluminescent and fluorescent blots, as well as 1-D and 2-D gels stained with any type of visible or fluorescent dye.
The PXi Touch is a compact, ready to use unit with a built in touch screen and processor. Each PXi Touch features a camera with a large fixed aperture lens, which enables scientists to capture images of even the faintest bands or spots, without having to spend time and effort learning how to adjust the camera's settings.
The PXi Touch is available in three versions with a high resolution 4, 6 or 8 million pixel camera for chemiluminescence and 1D and 2D gel applications. To enable scientists to choose the best and safest lighting for their fluorescent gel and blot applications, the PXi Touch has been cleverly designed for quick fit of a number of lighting and filter options to make the system versatile enough to use with Syngene's UV and blue light transilluminators, as well as white, IR, red, blue or green epi lighting.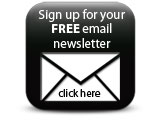 The GeneSys image acquisition and capture software controls the PXi Touch system's touch screen.
Companies