SGS implements Oracle Argus database
The clinical and bioanalytical contract solutions provider SGS successfully implemented the Oracle Argus database in response to changing pharmacovigilance requirements for processing solicited and unsolicited adverse events
The Oracle Argus database is a comprehensive safety tool designed specifically to address the complex drug safety and pharmacovigilance requirements of the life sciences industries.
The system's advanced database helps to ensure global regulatory compliance, aid faster and more informed safety decisions, and integrates safety and risk management functions.
Argus provides retrospective and real-time analytics for workflow state, case lock, and expedited report submission compliance, to improve the quality and timeliness of safety case processing and reporting. It also reduces operational risks for both clinical trial and post-marketed pharmacovigilance data.
The multi-tenancy feature in Argus Safety allows multiple SGS clients to reside as separate and unique tenants in a single database with their data completely segregated and restricted to authorised users.
This feature also enables SGS to achieve standard configurations, such as code lists, workflow steps, and new user setup across clients, or different configurations for specific clients.
Rafaël Smets, Head of Medical Affairs at SGS, said: "We can now use a single database for many clients, which reduces the amount of hardware and resources needed for pharmacovigilance implementation. We undertook a careful evaluation of all available systems on the market before selecting Oracle's flagship safety system.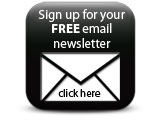 "Argus Safety is trusted throughout the life sciences sector for its functionality, reliability, compliance, and ease of use, while ongoing enhancements will meet both regulatory and the industry's evolving needs."
Featured Companies