Sartorius Stedim Biotech launches UniVessel SU
Single-use bioreactor for small-scale cell culture
Sartorius Stedim Biotech, a French supplier of production process systems to the biopharmaceutical industry, has introduced UniVessel SU, a single-use 2-litre bioreactor for mammalian, insect and plant cell culture. Typical applications range from small-scale protein expression to media or process optimisation studies.

UniVessel SU is irradiated prior to delivery and ready-to-use out of the box. The company says It meets the same safety standards as required for classical multi-use bioreactors. The complete culture vessel is disposed after use thus reducing cleaning time and eliminating autoclaving as well as the risk of cross-contamination.

The vessel can be connected to all Sartorius Biostat benchtop bioreactor controllers as well as other controllers for conventional glass reactors. When working with existing systems, classical pH and DO sensors as well as Pt100 temperature probes can be inserted via top plate ports.

UniVessel SU single-use bioreactor for small-scale cell culture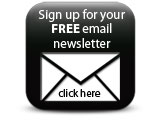 Made of USP class VI conform polycarbonate, the UniVessel SU includes several ports for media addition, sampling and harvesting, as well as spare ports for the insertion of classical sensors or other equipment suitable for pg 13,5 ports. Three-blade segment impellers and an L-sparger provide optimal conditions for use in cell culture applications.

The torospherical bottom and the height/diameter ratio of the UniVessel SU are similar in design to the classical glass UniVessel. All tubings for media transfer are made of thermo-weldable tubing and feature common Luer or MPC connectors.

Four feet at the vessel bottom provide for a secure stand when it is handled, for example, under a laminar flow cabinet. Additionally, the vessel comes with a stainless steel holder for a safe support stand when the vessel is in operation.

Midisart BV air filters for sparger and overlay inlet as well as the gas outlet provide sterile operation conditions over a long period of time. A heating blanket controls the temperature and a filter heater is included to ensure long operation times of the exhaust filter.


Companies