Testo data monitoring system goes mobile
Stay in control with temperature and humidity monitoring during transport
Testo, a UK-based measurement technology specialist, has extended its Saveris data monitoring system, making it suitable for mobile applications, for example, during the transport of pharmaceuticals.

The Testo Saveris system continuously monitors temperature and humidity, automatically measuring, documenting and issuing alarms whenever limit values are exceeded.

During transport, probes continuously transfer and display measurement values and alarms wirelessly to a cockpit unit in the driver's cabin. At the point of delivery there is the option to print results on-site to an infrared printer. Once the probes come within the range of the Saveris system, all measurement values are automatically stored centrally in a database.

The Testo Saveris system continuously monitors temperature and humidity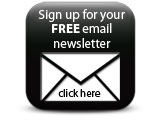 The new Saveris software, available in two versions, now provides many additional functions including a tour management with calendar function.

The Professional version of the software enables a detailed presentation of measurement value curves and further analysis functions for the recorded measurement data, while the 21 CFR-conform software allows complete integration of the access concept into the tried and tested Windows security system, and CFR-conform data storage with a serial number-secured database.

Both software versions generate un-editable PDF reports and can be created automatically daily, weekly or monthly. This means Testo Saveris guarantees uninterrupted monitoring and control of different processes from production and storage, via transport, up to delivery.


Companies