Toshiba customises user experience with Elevate 2.0
Toshiba Cloud platform customises company's e-STUDIO multifunction printers
Continuing its commitment to improve the customer experience, Toshiba America Business Solutions introduces its Elevate 2.0 multifunction printer (MFP) customisation platform.
The cloud-based platform enables the personalisation of Toshiba's current e-STUDIO MFPs by allowing Toshiba resellers to add new functionality and customise the user interface (UI) to match each customer's exact needs.
Elevate-customised MFPs enhance productivity and utility through the one-touch operation of both common and sophisticated tasks, as well as the simple integration of powerful workflow solutions and apps on a fully customised front panel. The platform additionally allows clients to feature images and logos while maintaining their branding guidelines and taxonomy.
Elevate 2.0 features the introduction of Elevate Composer, a design portal and app store accessible exclusively to Toshiba's resellers. Elevate Composer enables authorised Toshiba resellers to create a custom UI that can be deployed to one or multiple e-STUDIO machines.
Elevate Composer also includes a drag-and-drop style graphical UI with more than 40 workflow applications from which to further tailor a client's e-STUDIO MFP.
Though newly introduced, the new Toshiba MFP solution has already secured the prestigious 2019 Keypoint Intelligence-Buyers Lab Pick Award for Outstanding MFP Customisation Tool. Buyers Lab Picks stand alone in the industry and are hard-earned awards as the honour is based on rigorous testing, including an extensive durability assessment and evaluation of key attributes such as usability, image quality and value.
"Elevate Composer is a simple, yet elegant solution that enables Toshiba partners to deliver MFPs that are truly customised to each customer's needs," said Keypoint Intelligence Director of Solutions Analysis Jamie Bsales. "It enhances the value proposition of the hardware, making it an integral part of a customer's business processes."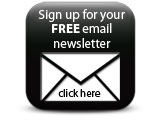 "Elevate 2.0 represents an industry shift as it enables our resellers to personalise Toshiba e-STUDIO MFPs to meet the specific workflow needs of each client," stated Toshiba America Business Solutions Chief Marketing Executive Bill Melo. "Providing this level of customisation to the customer allows organisations to operate much more efficiently and productively."
Companies