Visit RARUK Automation at PPMA 2018
RARUK Automation will exhibit on stand E20 at PPMA
What makes RARUK Automation stand out from the crowd is its products always offer a unique edge and its own technical competence and applications know-how enables these products to be freely combined to create optimal, off-the-shelf automation solutions.
PPMA has always been the ideal forum for RARUK Automation to showcase this winning combination and this year is no exception. Its stand will be packed with products to inspire including many additions to established RARUK Automation brands as well as several new introductions.
Heading the list of new models is the Universal Robot e-Series collaborative robots range, three of which are featured on the RARUK Automation stand. These latest generation machines enable faster development for a wider variety of applications, even easier programming and of course, compliance with CAT 3 PLd.
The ever-popular UR5 robot will also be in action with the new RARUK Automation Pick-it plug and play robot vision, a fixed price product that guides the robot to pick and place a wide range of products in different applications. The 3D camera and Pick-it software detect the 3D position, orientation and dimensions and can even 'see' overlapping products. It's quick to set-up, easy to calibrate and suitable for major robots.
Two Robotiq innovations are included on the UR3e demonstration – the Robotiq Vision System that is designed specifically to work with the UR and is equally easy to set-up and integrate and the new Robotiq Hand-e gripper. As its name suggests, this product is the first UR+ certified electric gripper ready for the e-Series. High accuracy combined with a 50 mm parallel stroke makes it perfect for precision assembly tasks.
As well as collaborative robots, RARUK Automation can also call on its Toshiba Machine robots to create the best system for the job. These include its 6-axis robots and a complete range of SCARAs, from low cost to the industry leading system with 1200 mm reach that can carry up to 20 kg.
The Toshiba Machine SCARA selected for the PPMA Show is ideal for moving small parts and the perfect match for the RARUK Automation FlexiBowl. This cost-effective feeding system allows entire families of parts to be fed into the assembly process and is a good choice for manufacturers whose production involves frequent product changeovers and reduced volumes.
FlexiBowl is one of several feeding options available from RARUK Automation. It is a range that is currently being expanded and the company will use the event to showcase its latest additions.
Last but certainly by no means least is MiR. Since its introduction at PPMA this mobile robot has taken industry by storm thanks to its extraordinary flexibility and smart technology. A key benefit of the MiR system is that it requires no network of expensive and inflexible wires or sensors to guide its path so it's simple to integrate and provides a fast return on investment.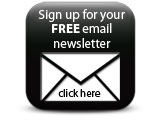 There are now several models in the RARUK Automation range, including the newly introduced MiR500 with a payload of 500 kg, but at the show the MiR200 is highlighted. It too can be customised with top modules such as a bin, rack, lift, conveyor or robot arm and will be demonstrated as part of a palletising routine with another UR fitted with Robotiq gripper.
Companies