eLucid mHealth set to revolutionise healthcare technology with remote dispensing and monitoring devices
A £49,500 investment will enable the company to bring its patented series of medical monitoring products to market
Business Finance Solutions (BFS) has awarded eLucid mHealth a £49,500 investment from the £3m North West Fund for Micro Loans to bring its patented series of medical monitoring products to market. The fund, which is managed by BFS and the Merseyside Special Investment Fund (MSIF), has been tailored to the investment needs of the region's businesses and provides loans of £25,000 to £50,000 to businesses at all stages.
eLucid mHealth is a full service provider of software, hardware, medical devices and cloud support. It will be using the funds to continue the development of a range of remote dispensing and monitoring devices, which will address the serious £350m problem of patients not taking their medication.
All of the core products are connected to smartphones using Bluetooth to track when patients dispense their medication, giving health professionals accurate data to enable them to deliver better patient care.
One of the first inventions is eBottle, an intelligent remote dispensing system for the safe delivery of tablets that has multiple applications across toxic or time-sensitive drug regimes. The technology platform is specifically designed to link into other diagnostic and screening devices, such as blood glucose, non-contact thermometers, oximeters and blood pressure monitors. The company is also in the process of creating new devices for patient groups such as diabetes, schizophrenia, mental health and pain management via its ongoing work with the NHS.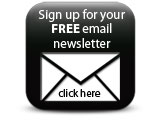 'One of the biggest issues in healthcare is to improve the efficiency and effectiveness of patient-facing care, and digital technology is set to play a major part in transforming the delivery of accurate medication and wellness solutions,' said Founder and director Graham Howieson. To achieve this, we have to increase the level of patient adherence across all walks of life, especially supporting vulnerable patients. This is a costly issue, which needs to be addressed. And to quote the US Surgeon General, Evelyn Kopp, drugs don't work in patients that don't take them.'