Active Dashboard 2 enables easy access to performance data
Sartorius Stedim Biotech, an international supplier to the biopharmaceutical industry, launched the Active Dashboard 2, an advanced software solution, which ensures superior manufacturing quality and effective decision-making
Active Dashboard 2 provides real-time process information from multivariate SIMCA online data analysis systems
Offered by its subsidiary, Sartorius Stedim Data Analytics, formerly known as Umetrics, the new release features significant improvements for applications in biopharmaceutical, pharmaceutical, and other manufacturing industries.
Delivering in-depth insights into process performance across the manufacturing network, managerial staff can take evidence based proactive actions to help achieve better timely decisions, ensuring superior manufacturing success.
Active Dashboard 2 provides real-time process information from multivariate SIMCA-online data analysis systems — part of the Umetrics Suite of Data Analytics Solutions.
The Active Dashboard 2 software now offers innovative data visualisation options, such as easy: self-service visual analytics with cross-filtering to reduce the involvement of data analysis experts; role-based display of relevant information; and the ability to connect to other data sources.
In addition, management and other authorised employees can now visualise process information on any laptop, tablet or smartphone with a web browser.
Jonas Elfving, Product Manager at Sartorius Stedim Data Analytics, said: "The improvements in Active Dashboard 2 will help our customers to enhance their competitive advantage — both globally and locally. With in-depth insights into data of their manufacturing processes, they can significantly improve the decision-making process."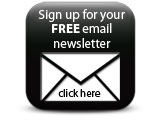 Sartorius Stedim Data Analytics provides data analytics with multiple applications for high-tech industries worldwide. Its product and service portfolio enables customers to maximise the value of data during the entire product lifecycle.
Companies