Agilent launches separation system for researchers
Agilent Technologies has introduced a new separation system specifically designed for single or multidimensional chromatographic separation of complex peptides and proteins.
Rapid and accurate identification and quantification of proteins and post-translational modifications - in complete expression profiles or in the context of defined protein complexes - is one of the goals of proteomics research. One key requirement for this goal is the ability to resolve the individual components of complex proteins and peptides prior to analysis. With limited product the challenge is to provide a separation tool that can be used for subsequent high-sensitivity MS detection, says Agilent.
Based on the Agilent 1100 Series LC system, the Agilent Micro-Fraction Collection system is said to offer researchers a complete software-controlled separation solution for proteomics.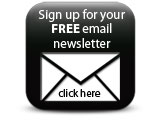 Integration of each module in the system minimises internal volumes, assuring a high level of separation performance and sensitivity. It also gives researchers the flexibility for multidimensional chromatography in two ways: online through column switching; or offline by collecting the desired fraction.
Featured Companies