Applied Materials acquires Perceptive Engineering
"We are excited to become part of the Applied Materials family," said Perceptive Engineering MD, David Lovett
Applied Materials has acquired Perceptive Engineering, headquartered in Manchester, UK. Perceptive's PharmaMV advanced process control (APC) platform will complement Applied Materials' SmartFactory Rx portfolio by bringing the value of multi-variate data analysis, model predictive control, and machine learning algorithms to the pharmaceutical industry, the company says.
Amos Dor, MD of Applied Materials Pharma said: "Adding the domain expertise and power of PharmaMV to the SmartFactory Rx Industry 4.0 platform and team, enables the customers we serve to bring powerful new therapies to market with assured quality, higher yields, reduced costs and all with optimized productivity."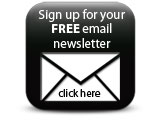 David Lovett, MD of Perceptive Engineering said: "We now have the opportunity, through the combination of the SmartFactory Rx and PharmaMV platforms, to create the next level in digital maturity and manufacturing excellence. We are excited to become part of the Applied Materials family where our passion for innovation in the pharma sector can reach new heights."
Companies