Microtitre plate incubator shakes up life sciences
Stuart device is for mixing very small volumes in well plates or micro tubes
The S1505 has an orbit of 1.5mm and a maximum speed of 1,250rpm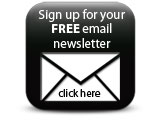 The S1505 shaking incubator from Stuart for use with microtitre plates is for mixing very small volumes in well plates or micro tubes.

The device reduces sample evaporation and features state-of-the-art microprocessor detection, setting and control of temperature, according to the laboratory equipment supplier that is part of Bibby Scientific.

The SI505 complements Stuart's SI500 shaking incubator, incorporating the same digital display, retractable stainless steel platform and USB connectivity for long-term monitoring of the incubator temperature on a PC. Up to four microtitre plates fit on the non-slip mat and accessory racks for different tube sizes are also available.

The integrated timer can be set for any period from 1 second to 9 days and speed and temperature are independently controlled. An easy-to-use digital LED control panel enables temperature to be set between ambient temperature +7ºC and 60ºC, while air distribution is controlled to ensure uniformity throughout the sample chamber.

The SI505 has an orbit of 1.5mm and a maximum speed of 1,250rpm. Stainless steel water trays maintain a humidity of up to 80% in order to minimise sample evaporation.

The device also benefits from BioCote silver-based antimicrobial protection, which reduces the risk of cross-contamination and infection within the laboratory by eliminating surface level bacteria, mould and fungi.


Featured Companies