OBN Purchasing Scheme signs unique deal for lab supplies
Fisher Scientific and Scientific Laboratory Supplies awarded multi-million pound two year contract
OBN has signed a new agreement awarding Fisher Scientific and Scientific Laboratory Supplies Ltd (SLS) its multi-million pound two year contract for laboratory supplies within its members' Purchasing Scheme. The contract went live on 9 March 2011 and offers great deals for r&d companies on lab purchasing, offering an average saving of 40% off list price to OBN member companies.
In this unique arrangement, Fisher Scientific and SLS will provide competitive prices to OBN member companies across the broadest range of laboratory supplies provided by any purchasing consortium within the UK. Fisher Scientific has been awarded Primary Preferred Supplier status covering the core lab purchasing activity of OBN's membership, while SLS has been awarded Alternative Preferred Supplier status, which includes the supply of Sigma products.
'In this innovative deal, we have selected two distributors who will provide that crucial combination of best prices and the highest quality of service to our member companies throughout the UK,' said Jon Rees, ceo of OBN. 'We believe the OBN lab deal is the most competitive for r&d companies needing an off-the-shelf purchasing solution, and our free three-month trial offer makes it risk-free to try.'
Martin Reilly, sales manager for Fisher Scientific, said: 'Fisher Scientific has worked hard to support OBN and its members since 2005 with unparalleled choice and convenience at competitive prices, and we are delighted to continue this successful partnership into the future.'
Ian Roulstone, sales director for SLS, added: 'SLS is committed to providing leading brands at the very best prices to OBN members. We are particularly excited to be working in partnership with Sigma Aldrich to bring their market leading products to the OBN community.
'We are absolutely delighted to have the opportunity to work with the fastest growing life sciences trade association in the UK and we are committed to making this a productive and rewarding relationship for all concerned.'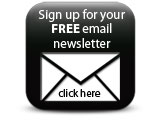 OBN is a not-for-profit business network that provides comprehensive support for its member biotech and medtech companies in the Oxford and South-East England biocluster and the rest of the UK. The OBN Purchasing Scheme has a multi-million pound annual turnover and provides compelling cost savings over a large range of company types from small biotech to global pharmaceutical subsidiary.
Featured Companies
See also