Shrink-sleeve label helps cuts packaging waste
GSK uses CCL label on Os-Cal calcium supplement pack
GSK uses CCL label on OS-Cal pack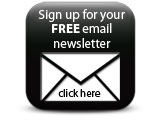 GlaxoSmithKline Consumer Healthcare's Os-Cal calcium supplement in the US is being packed in a container with a full-body shrink sleeve label from CCL Label. As a result, packaging has been minimised by eliminating the need for a secondary carton and insert.

CCL's UK sleeve manufacturer, CCL Decorative Sleeves, based in King's Lynn, Norfolk, says the all-over coverage enables full product information, legislative requirements and user instructions to be included without impinging on the graphics and overall appearance of the product on-shelf.

Os-Cal was previously packed in a high-density polyethylene bottle in three sizes – 150, 250 and 400cc – with a wraparound pressure-sensitive label. This has now been replaced with a full-body polystyrene label from CCL Label.

The new package design is said to save approximately 208 tons of paper, eliminate nearly 330,000lb of CO2 emissions, and conserve about 2,052m BTUs annually.

The full-body label has enabled GSK to use maximum bottle space for branding and data. Colour coding also distinguishes the four product varieties for easy identification by the consumer.


Companies