Thermo Fisher Scientific introduces centrifuge for large volume bioprocessing
New Thermo Scientific Sorvall RC 12BP Plus provides complete processing for high throughput
Thermo Fisher Scientific has launched the Thermo Scientific Sorvall RC 12BP Plus Centrifuge, a large-capacity, high-throughput floor-standing centrifuge for blood banking and bioprocessing applications.
With a maximum capacity of 12 litres, the centrifuge can process up to 12 blood bag systems (up to 500mL) or six 2000mL Thermo Scientific Nalgene bio-bottles. Run-to-run reproducibility is ensured by the Accumulated Centrifugal Effect (ACE) function, which automatically compensates for any variations in acceleration due to full or partial rotor loading. Precise control of acceleration and deceleration rates ensures that sample integrity is retained, even during delicate low-speed pelleting applications.
The new Thermo Scientific Sorvall RC 12BP Plus Centrifuge
With a comprehensive suite of proven accessories, the Sorvall RC 12BP Plus centrifuge can be optimised through the incorporation of the Thermo Scientific H-12000 large-capacity swinging bucket rotors. Capable of spinning 2 litre Nalgene polypropylene bottles, which have a graduated wide mouth for simple decanting, re-suspensions and pellet removal, these rotors provide class-leading capacities.
In addition, the new optional Thermo Scientific Centri-Log data collection software is a paperless method of increasing quality control, process traceability and component tracking. Compliance with Good Manufacturing Practice (cGMP) guidelines ensures sample security and integrity.
Easy and intuitive set-up and operation are facilitated by the user-friendly interface, which incorporates a 15-programme memory with one-touch recall of commonly used protocols. Furthermore, a security key prevents unauthorised access.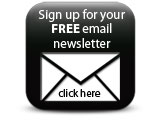 The complete range of Sorvall low-speed centrifuges, including the Thermo Scientific Sorvall RC 12BP Plus, are synonymous with safety, reproducibility and trouble-free operation. For further information, please visit www.thermoscientific.com/centrifuge.
Featured Companies