Thermo Fisher Scientific showcases latest solutions at HPLC 2018
The Thermo Scientific ProPac Elite WCX column displays reproducibility and durability, while providing increased resolution when compared to previous generation columns for the consistent separation of therapeutic proteins
Thermo Fisher Scientific will showcase its latest chromatography solutions, consumables and techniques at HPLC 2018 – the 47th International Symposium on High Performance Liquid Phase Separations and Related Techniques, booth #108, taking place at the Marriott Wardman Park, Washington DC, ending 2 August.
"Our customers are continually facing new analytical challenges as they apply HPLC to unlock a deeper understanding of their samples," said Fabrizio Moltoni, VP and General Manager, HPLC, chromatography and mass spectrometry, Thermo Fisher.
"Throughout HPLC 2018, we will be demonstrating our continued commitment to help our customers overcome these challenges and gain this deeper knowledge through our showcased solutions, presentations, posters and workshops."
The introduction of the Thermo Scientific ProPac Elite WCX column at HPLC 2018 coincides with the 20 year anniversary launch of the ProPac family of columns, demonstrating reproducibility and durability, while providing increased resolution over previous generation columns for the consistent separation of therapeutic proteins, including monoclonal antibodies, antibody drug conjugates, biosimilars and their charge variants.
The smaller particle design and optimised manufacturing process of the ProPac Elite WCX column offers lot-to-lot consistency in this next generation of the ProPac WCX-10 column.
Pharmaceutical scientists can now have confidence in the results gained from the ultra-trace analysis of critical polar nitrogen containing compounds due to the ultra-low absorption surface of the Thermo Scientific Chromacol GOLD-Grade Inert Glass Vial.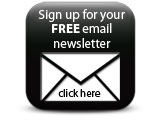 Constructed of first hydrolytic class special 33 expansion glass, the Chromacol GOLD-Grade Inert Glass vials meet all current USPs and Pharmacopeias, providing sample security and integrity to autosampler applications across pharma/biopharma.
Companies