Thermo Fisher introduces bench-top robot for automated workflows
VALet provides flexible microplate storage and movement
VALet enables simple, configurable laboratory automation
Thermo Fisher Scientific's VALet bench-top robot enables simple, configurable laboratory automation. It allows multiple positioning for customisable, high-density microplate movement and storage, which can increase productivity in a limited workspace. With four-axis plus servo-gripper, and the capacity to access single and multiple arrayed nests, VALet is said to be the ideal robot for instrument loading functions.
VALet can be used for simple instrument loading as well as more complex, integrated workflows. With its flexible design and on-board re-grip station, the high capacity microplate storage can be placed on the left, right or at the front. Users can choose random or sequential storage access, giving a capacity of up to 45 or 120 microplates, respectively. VALet also allows the addition of connecting carousels, which can be mixed and matched to provide enhanced storage and workflow capacity tailored to specific requirements.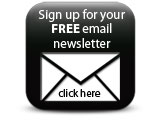 VALet users will also benefit from the integration of Thermotor technology that allows the device to be controlled directly from a computer without the need for additional controllers, saving space and permitting a quieter working environment. In combination with the Thermo Scientific Momentum scheduling software, including the newly launched Momentum 3.2, the VALet bench-top robot provides a platform for creating, operating and fulfilling automated workflow needs, accurately and efficiently.
Featured Companies