Thermo Fisher opens first dry powder media facility in Asia-Pacific region
Biotechnology | Ingredients | Equipment
Singapore facility increases supply assurance for global biologic drug discovery and production
Lion dance welcome performance at the opening of the new plant. Thien Kwee Eng, Assistant Managing Director, Cluster Group Consumer (EDB) and Gregory Herrema, President of Biosciences, Thermo Fisher Scientific
Thermo Fisher Scientific is expanding its global cell culture and bioprocessing capabilities by opening a new manufacturing plant in Singapore to produce dry powder media (DPM), a raw material used to manufacture biologics, including vaccines and anti-cancer therapeutics.
Thermo Fisher says the facility is the first cell culture DPM production site in Singapore and is designed to address the increased global requirements from biopharmaceutical companies and mitigate against critical raw material supply risks.
Located in Tuas, the 2,861m2 facility will also serve as an additional logistics hub for DPM distribution to Asia-Pacific customers.
According to a recent BCC research report, the DPM market in Asia will grow to an estimated US$220m by 2016, representing a 20% compound annual growth rate.
'Asia continues to be our fastest-growing market and a central contributor to our growth,' said Greg Herrema, President of Biosciences at Thermo Fisher Scientific.
'Our new Singapore facility further strengthens our global presence, expands our manufacturing infrastructure and establishes local production capabilities to meet increased demand for biologic drug discovery and development in Asia.'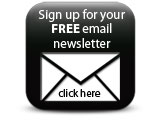 Featuring state-of-the-art pin milling technology, the Singapore facility is a cGMP manufacturing plant — mirroring the processes and quality systems used in Thermo Fisher's DPM facility in the US.
Featured Companies