Thermo Fisher to acquire Dionex
Expands chromatography capabilities and boosts presence in Asia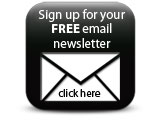 Thermo Fisher Scientific, a leading supplier of scientific instruments to the life sciences, is to expand its chromatography portfolio and boost its presence in Asia with the acquisition of Dionex for US$2.1bn. The US firm will pay $118.50 per share in cash. The deal should close in the first quarter of 2011.

Thermo Fisher said it expects to make operating synergies of $60m by 2014 through a combination of cost savings and revenue enhancements.

Chromatography specialist Dionex, based in Sunnyvale, California, US introduced the first ion chromatography system for water analysis in 1975 and has since grown through innovation and global expansion. The company now has more than 1,600 employees in 21 countries. Dionex will be integrated into Thermo Fisher's Analytical Technologies Segment.

'We believe the combination of Thermo Fisher and Dionex is extremely compelling from a technology, market and financial perspective,' said Marc Casper, president and chief executive of Thermo Fisher.

Dionex's strength in chromatography instruments, software and consumables will complement Thermo Fisher's mass spectrometry and laboratory information management systems.

Casper added that Dionex also complements Thermo Fisher's strong presence in China, where the company has established the headquarters for its global environmental instruments business and continues to build its infrastructure to meet the needs of customers in the expanding water quality, consumer safety and life sciences markets.

Dionex currently generates more than 35% of its revenues in Asia-Pacific and other emerging markets.

Frank Witney, president and chief executive of Dionex, said Thermo Fisher's commitment to innovation would fuel Dionex's ongoing technology development.


Featured Companies