Validant acquires Japanese regulatory consultancy
In conjunction with a recently opened Chinese office, this acquisition aims to create a broader Asian regulatory practice
Validant has acquired IDEC. IDEC offers strategic advice and implementation support to global customers in the Japanese market.
The business is led by CEO, Naoya Kato, and a team of regulatory affairs professionals with an international background. IDEC provides regulatory and commercialisation, allowing customers to have a virtual presence in Japan. The model allows for a more strategic and efficient process for firms looking to enter the Japanese market.
The acquisition is aimed to further Validant's growth strategy, focused on combining regulatory and quality providers, and accelerating growth with further investment. It follows the acquisition of DataRevive in 2019.
Commenting on the announcement, Brian Burns, CEO of Validant said: "We are delighted to announce the acquisition of IDEC and welcome Naoya Kato and his team into the Validant family. Today's announcement is another important milestone to achieving our ambition to extend our position as the leading quality, compliance and regulatory consulting firm in the healthcare sector globally, as we integrate IDEC's leading expertise in the Japanese market into the wider Validant offering."
Chris Brünger, Founder and Chairman of IDEC, said: "It is an exciting time for IDEC to be joining forces with Validant, a company that shares our philosophy and approach in providing the highest quality services to support customers with complex regulatory needs."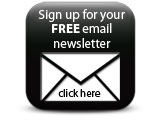 Naoya Kato, CEO of IDEC, said: "It is our pleasure to start a new era as a member of the Validant family to establish a truly global regulatory consulting platform. I look forward to working with the Validant team to combine our expertise and networks to maximise the potential of the business, grow our customer base, and provide the highest value through strategic advice and support of regulatory, clinical, and commercial implementation for speedy development and a successful global product launch."
Companies