Steris adds laboratory glassware washers
Reliance 400XLS and 500XLS offer reduced energy consumption and running costs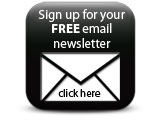 Steris Corporation has added the Reliance 400XLS and 500XLS laboratory glassware washers to its line of laboratory washing systems, which are said to use 54% less water than previous products.

According to Marcel Dion, senior product manager for Steris Life Sciences, this will have a positive impact on cycle time, detergent consumption and energy required to heat the water.

The 400XLS and 500XLS washers can operate efficiently without the need to supply hot water to the unit. In addition, the effluent can be cooled down without using any cold water. The heat coming from the exhaust and the effluent can also be recovered and re-used.

'Our design goals were to reduce energy consumption and to enhance the overall performance and reliability of these washing systems. This was achieved by using the latest state-of-the-art technologies and incorporating new process monitoring systems,' added Dion.

'Extensive performance tests were conducted to demonstrate superior cleaning, rinsing and drying with shorter cycle times, which ultimately means higher productivity.'

The programmable logic control system of the washers includes several preset and user definable cycles to accommodate the various soil conditions encountered in typical laboratories.

The universal shelving system, combined with a wide variety of loading accessories, also provides all the flexibility required to process small and large pieces of glassware simultaneously, thus maximising the use of the large wash chambers.


Companies